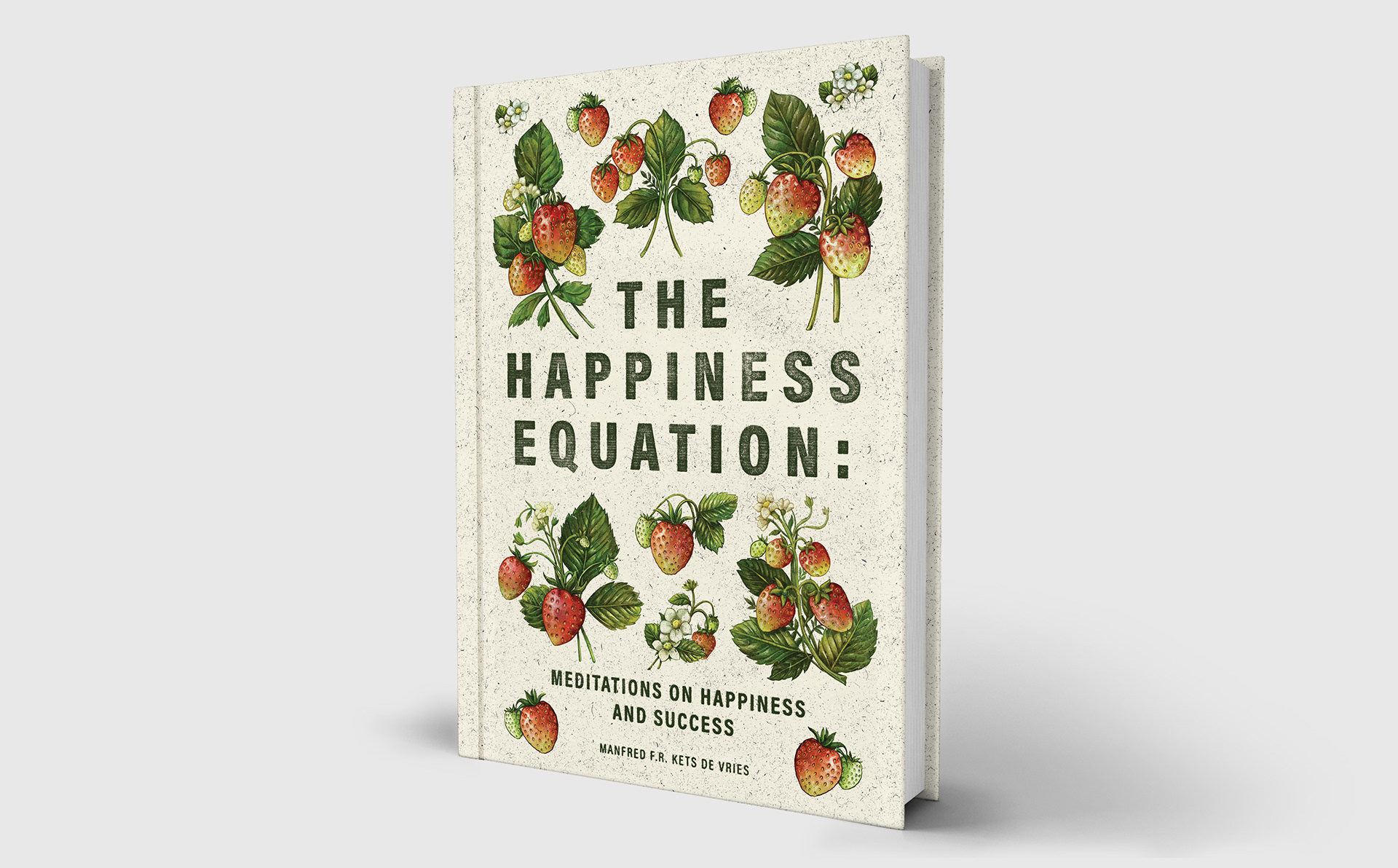 Book cover illustration for 'The Happiness Equation: Meditations on Happiness and Success' by Manfred F.R. Kets De Vries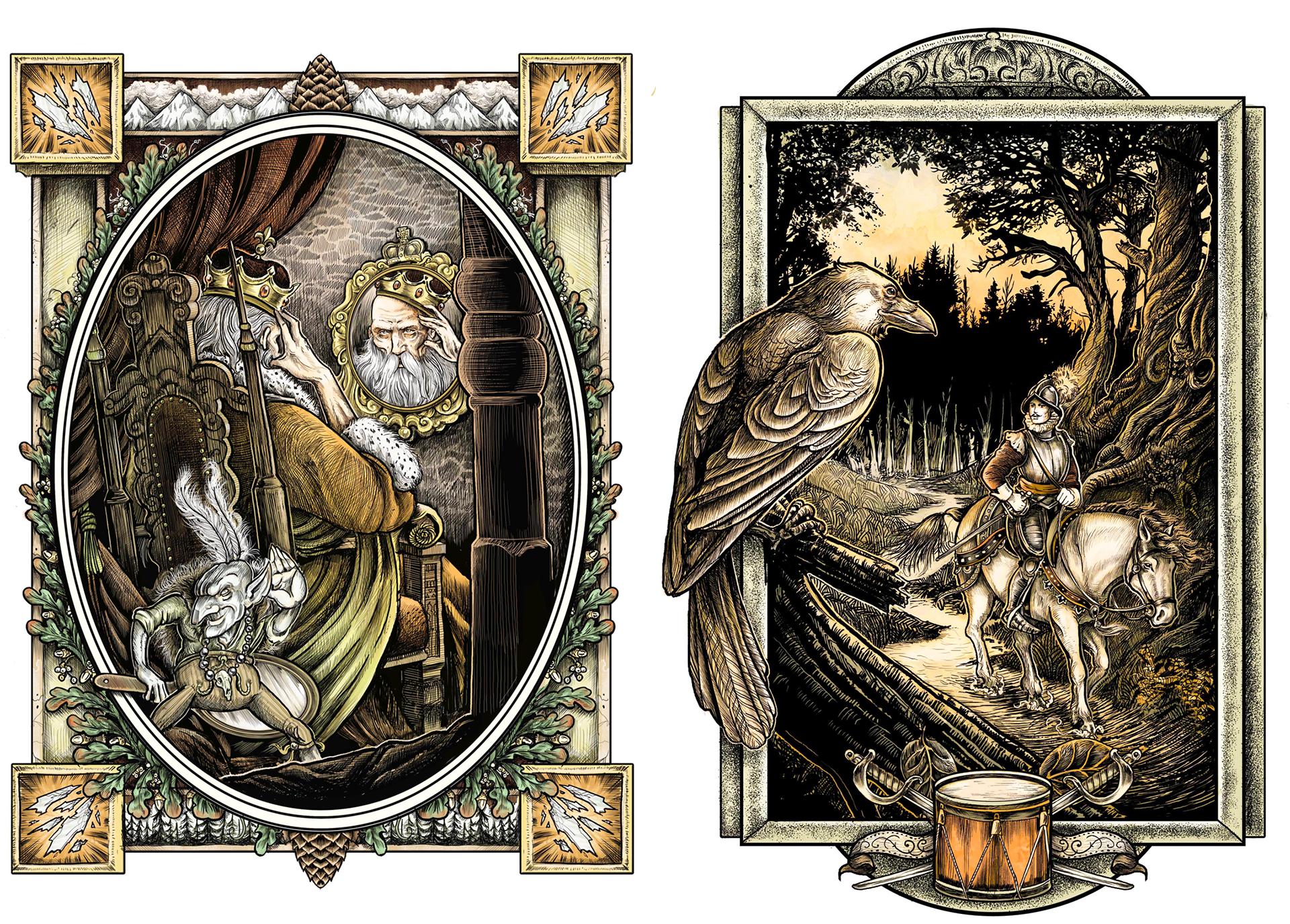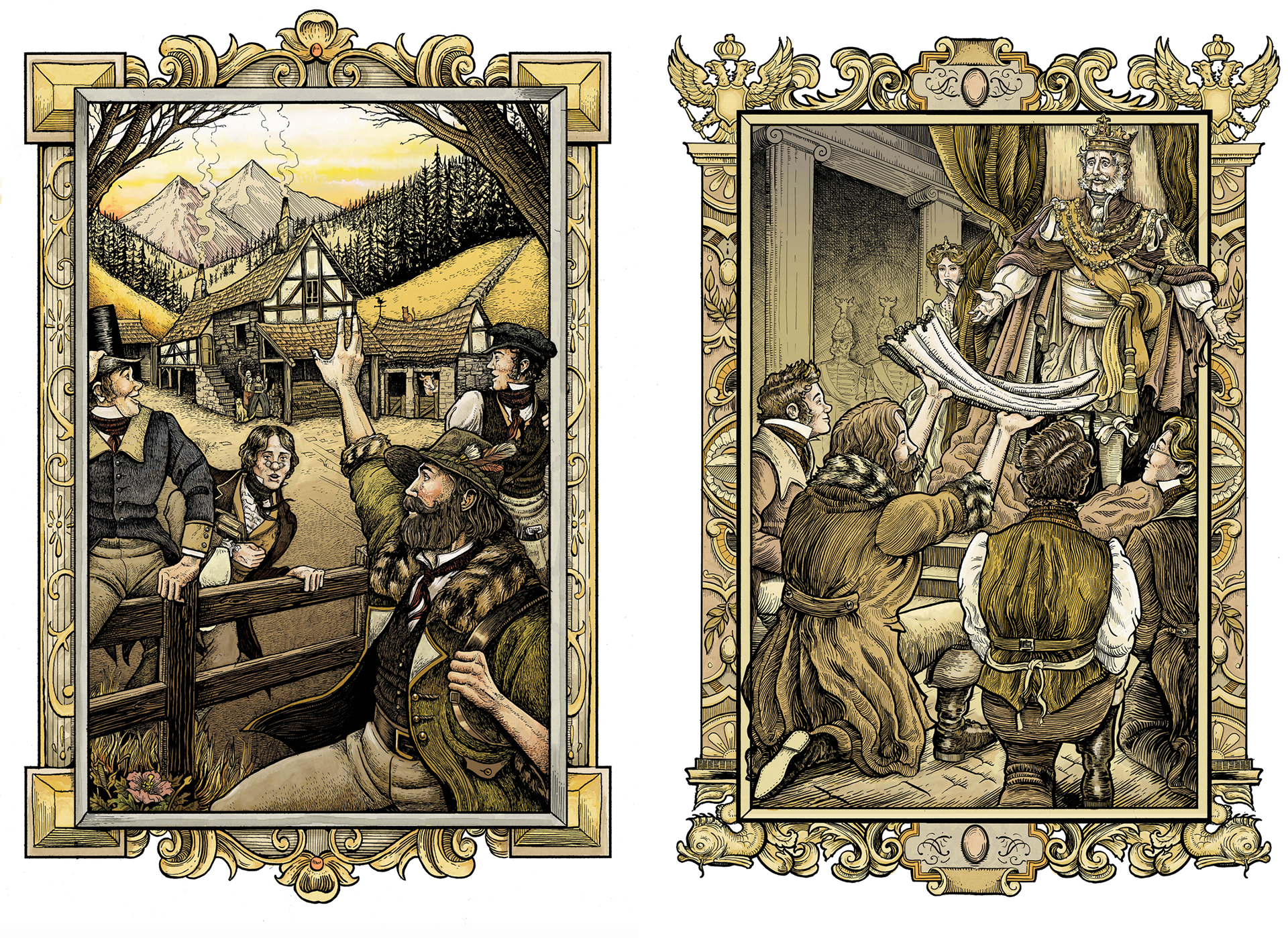 A series of illustrations produced for the book 'The White Raven, the Bear-King and other Grim Tales' which is a collection of fairy tales by Dr Manfred F. R. Kets de Vries.
Book cover illustration for 'Nunslinger' a western fiction by Stark Holborn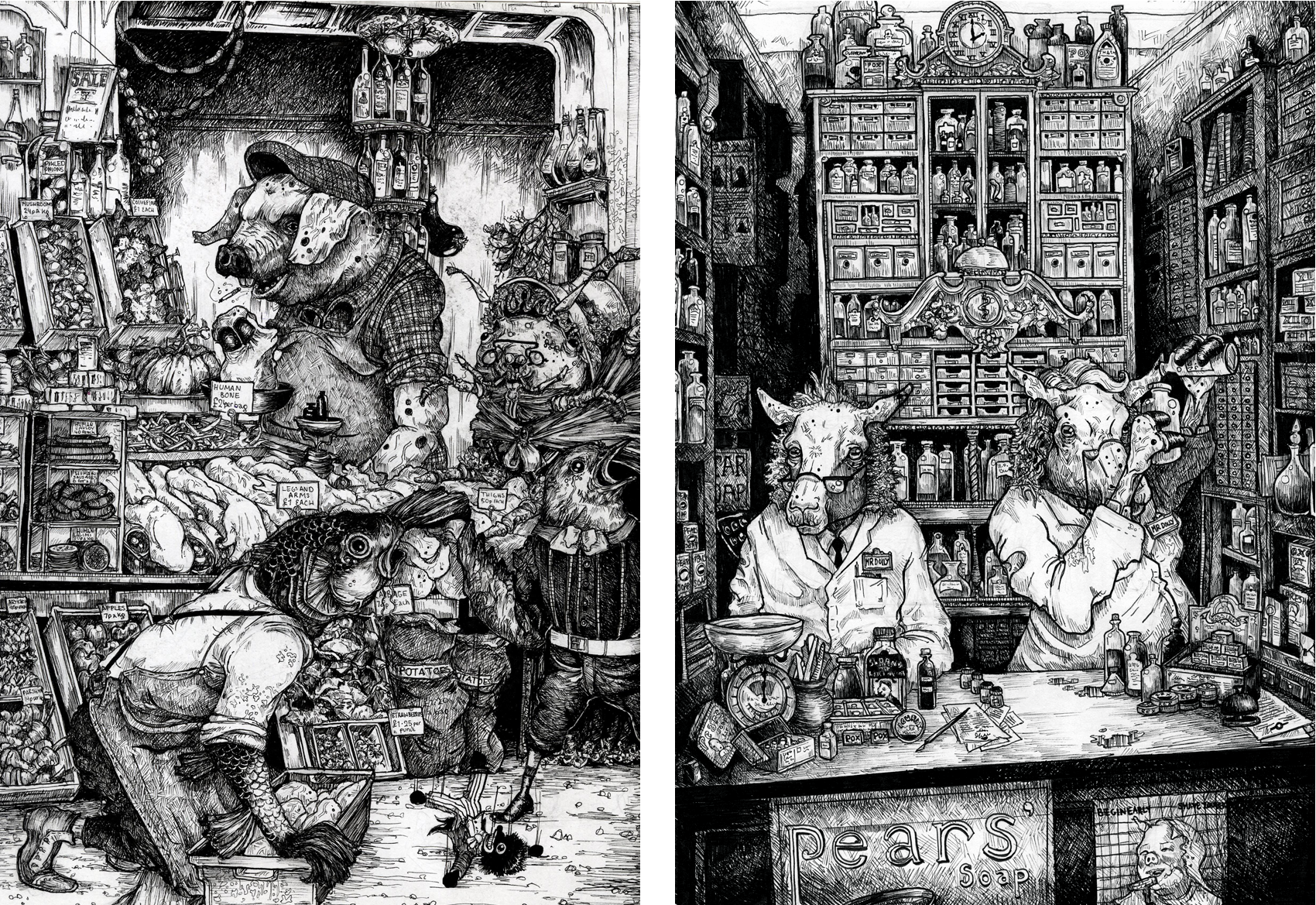 Illustrations from a self published book based on a story of a animal run world.