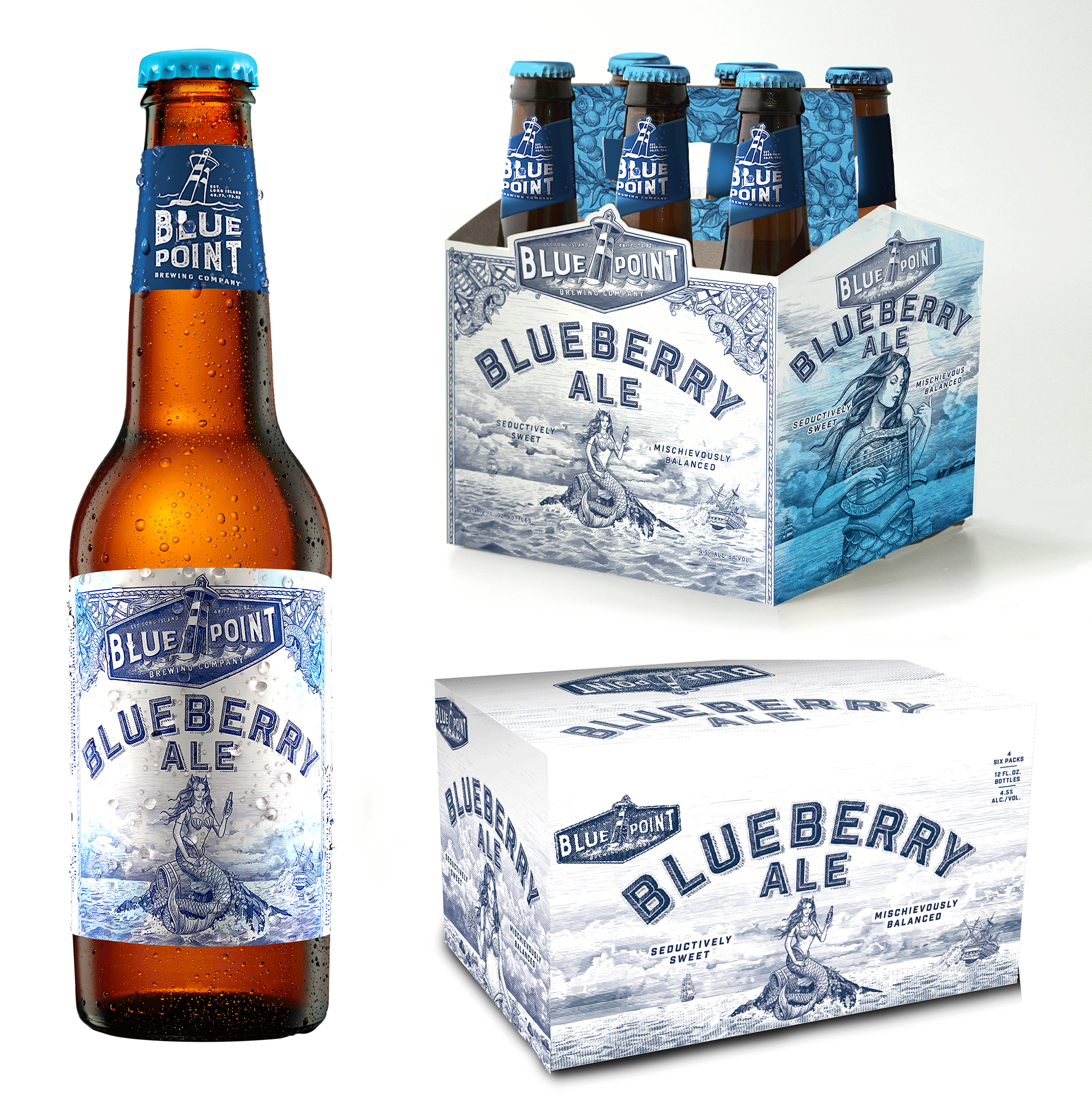 Beer label design for one of Blue Point breweries year round ales. The clients were looking for a packaging design that was inspired by their custom tap handle character and also 19th century nautical illustration.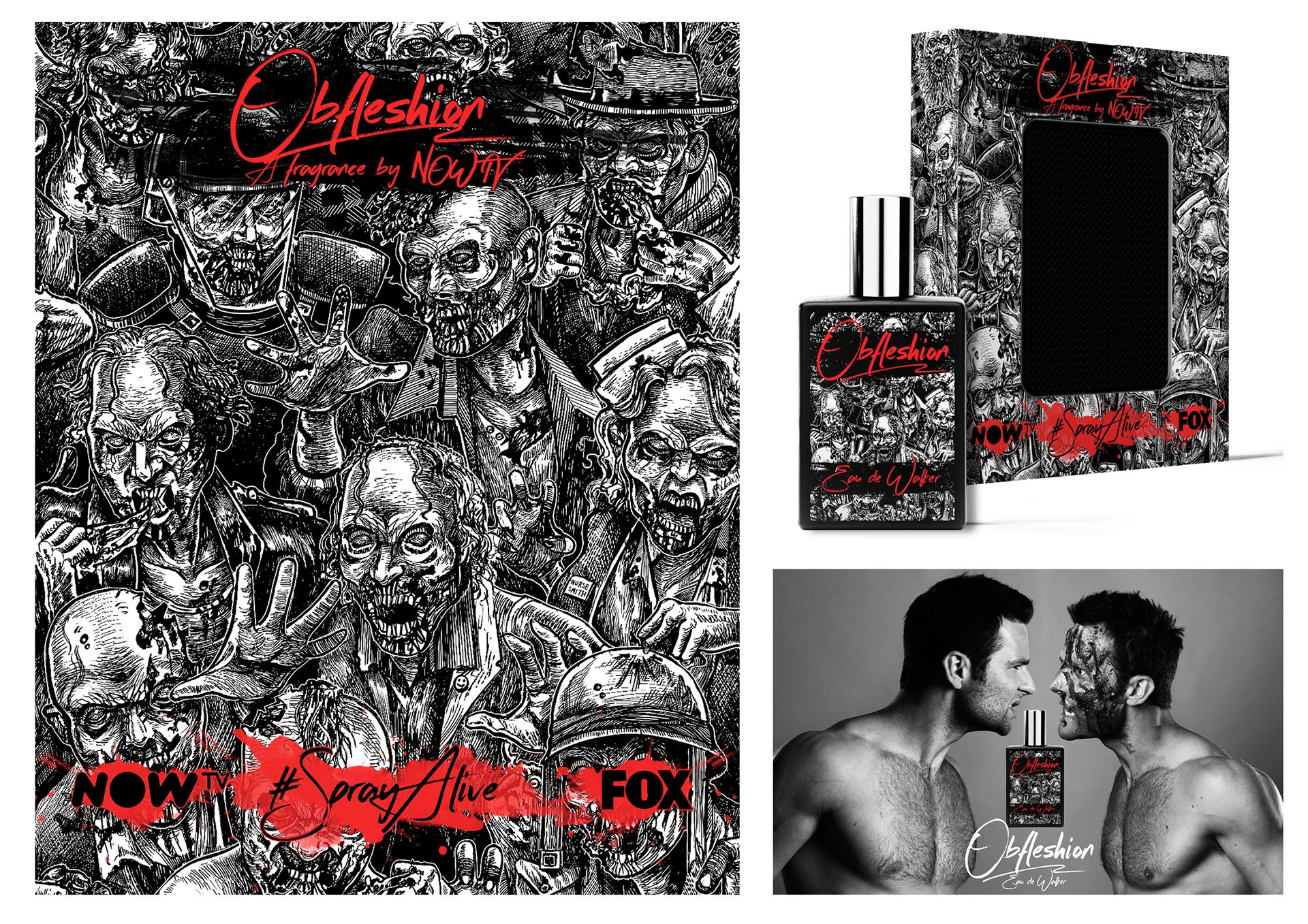 Oberfleshion was a promotional perfume which was distributed to celebrate a new season on 'The walking dead' launching on Now TV. The brief was to capture a stylish yet macabre packaging that would sum up a perfume inspired by the living dead.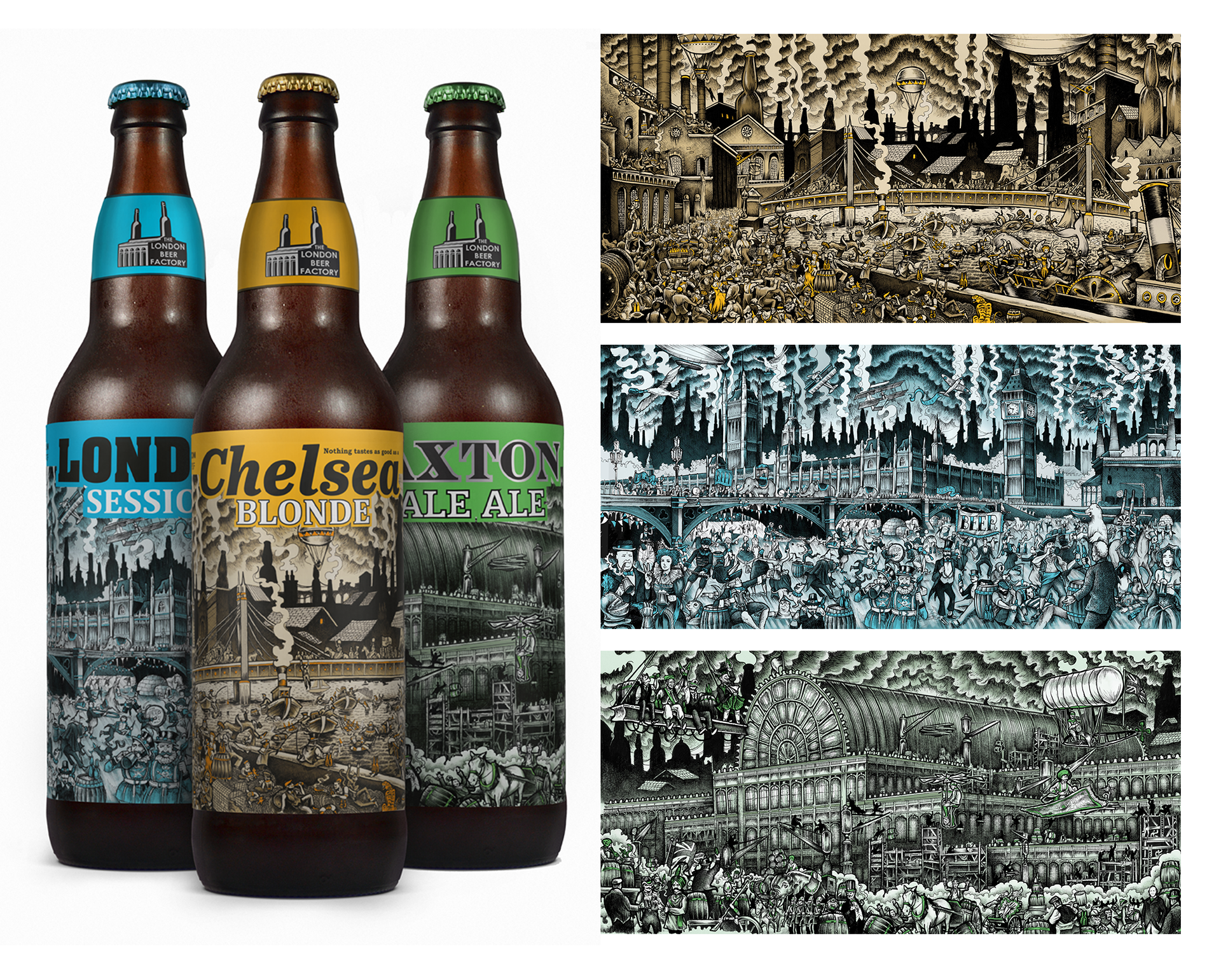 Commission produced for brewer the London beer factory, the brief was to produce a series of highly detailed yet colourful bottle labels of fantastical events in the industrial revolution.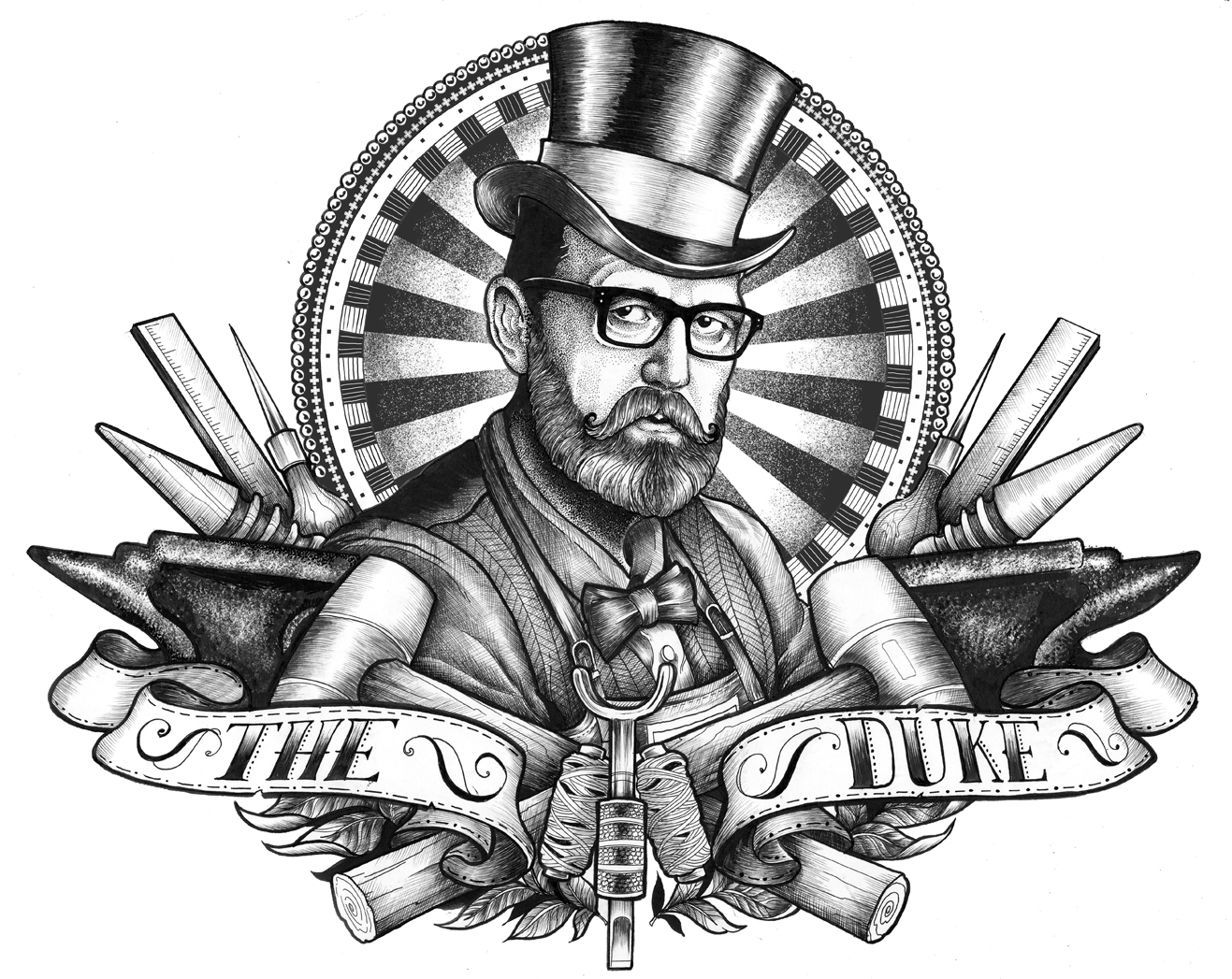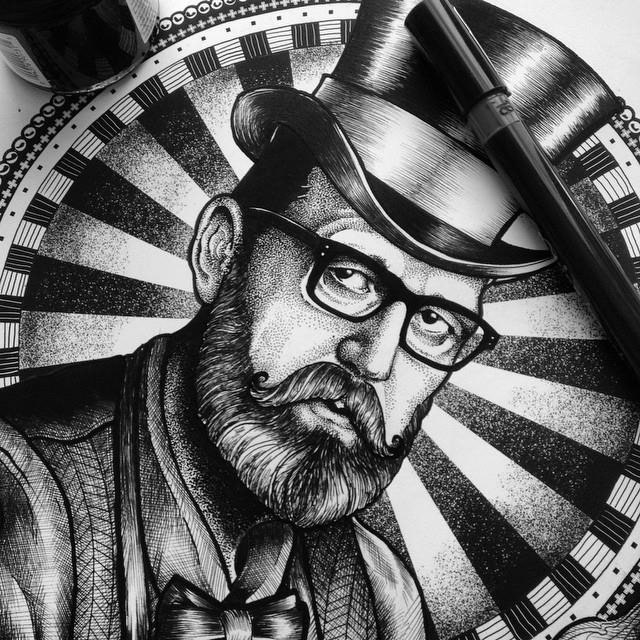 Duke and sons is a Dutch leather craft company who were looking for a portrait inspired logo for their leather oil. I wanted the portrait of the owner Jan to have a turn of the century feel to reflect the skills of yesteryear which he is reviving with his craftsmanship.